**Blackstar Home**

The Amstaff is a strong, versatile dog that is capable of being everything that one would want in a companion. For those who are willing to put in the time and the effort, there are untold rewards. For those who aren't....nothing ventured, nothing gained.


At Blackstar, our goal is to enjoy our dogs and share them with others in a positive way. We keep a small number of dogs and all of them live in the house as family members. Our first amstaff came to live with us in January of 1995 after observing the breed at local dog shows for several years.


A mentally, as well as physically, sound dog is unsurpassed as a companion and that is what we strive for. Having trained and worked with dogs of various breeds towards acquiring their conformation and working titles has given us experience to draw from, as well as having had the priviledge of being part of a working therapy team.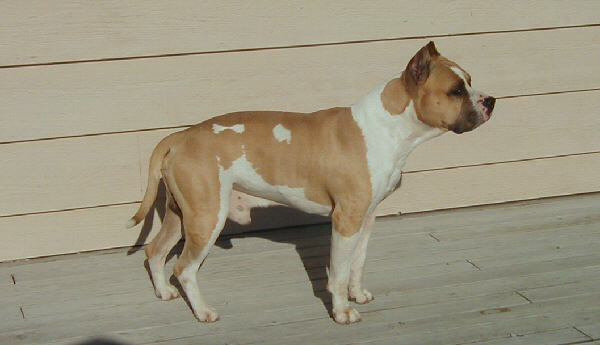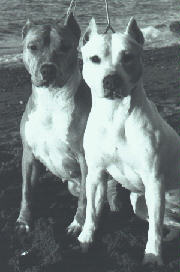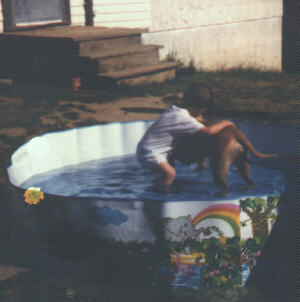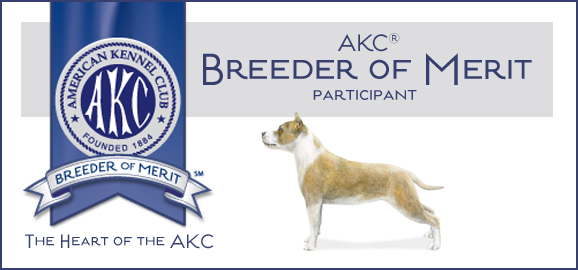 Becky Dickerson
Lynnwood, Washington
(206) 595-5090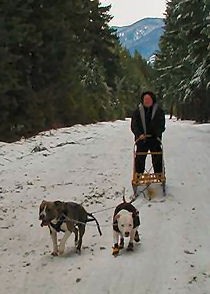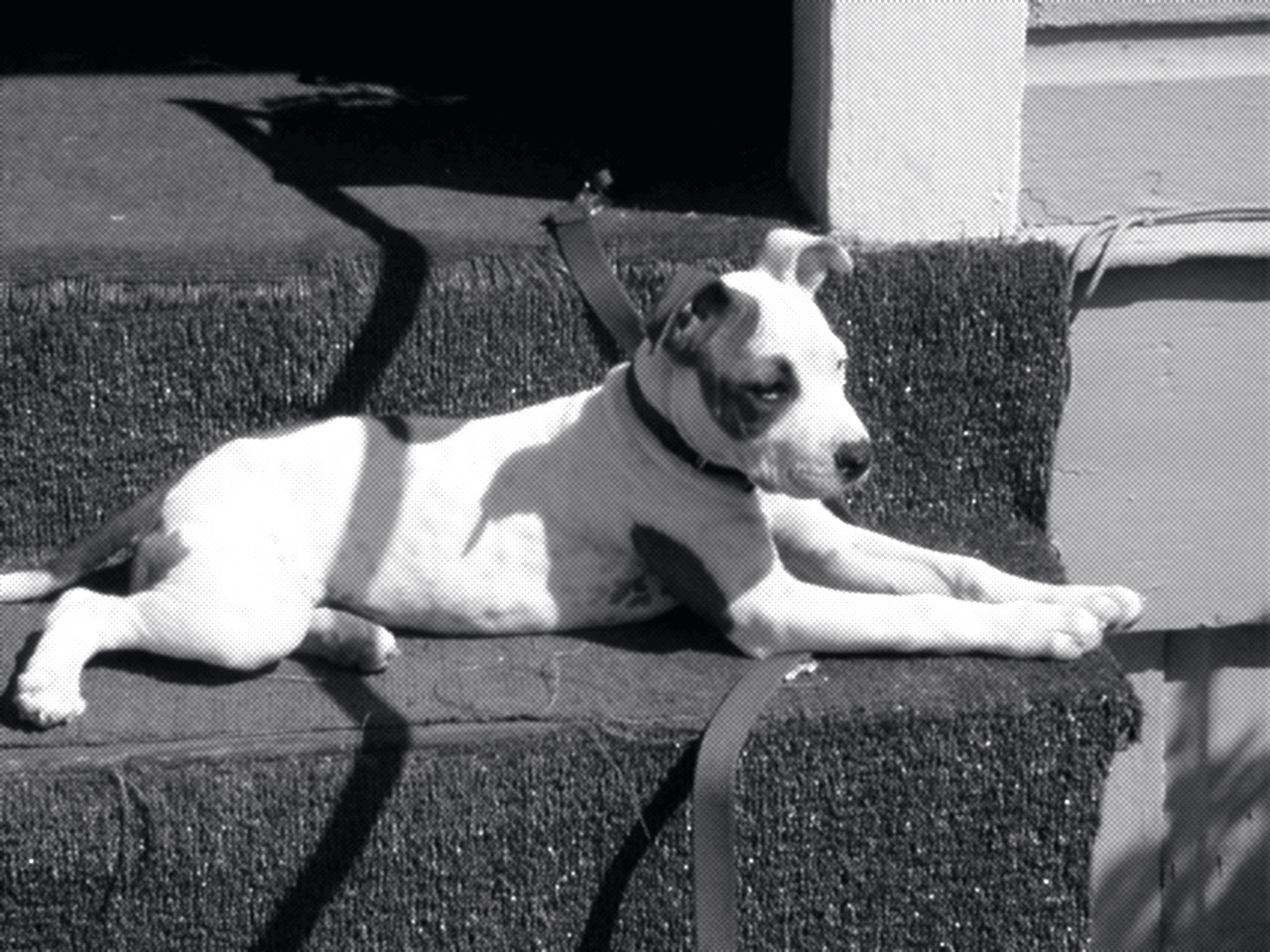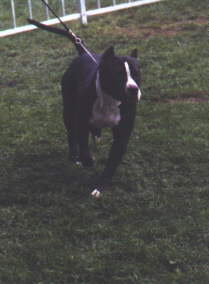 **Blackstar Future**

Breedings at Blackstar are done on a limited basis.

Deposits are recommended when there are puppies available. Occasionally older puppies, adults, and rescues are available, too.


Stud service is offered to select bitches.


All dogs leave Blackstar microchipped with a written contract and health guarantee. All of our puppies are P.A.T. tested at 49 days using the Volhard's Puppy Aptitude Test.


Obedience classes are strongly recommended for all new dogs and their families. This is beneficial in that it starts everyone off on the right path to a successful long-term relationship.


There are other fun activities such as weight pull, agility, tracking, rally obedience, and competition obedience, to name a few, that these dogs can actually enjoy and do very well in.


All Rights Reserved: Becky Dickerson 2012